Pink topaz is my favourite gemstone.
Amazing stones by ForTheLoveOfBeads
If pink is your favourite colour, then pink topaz is the obvious choice. I love it all, from the palest pink:
http://www.etsy.com/listing/83425500/pink-topaz-necklace-flower-wrapped-gold
To the deepest hot pink: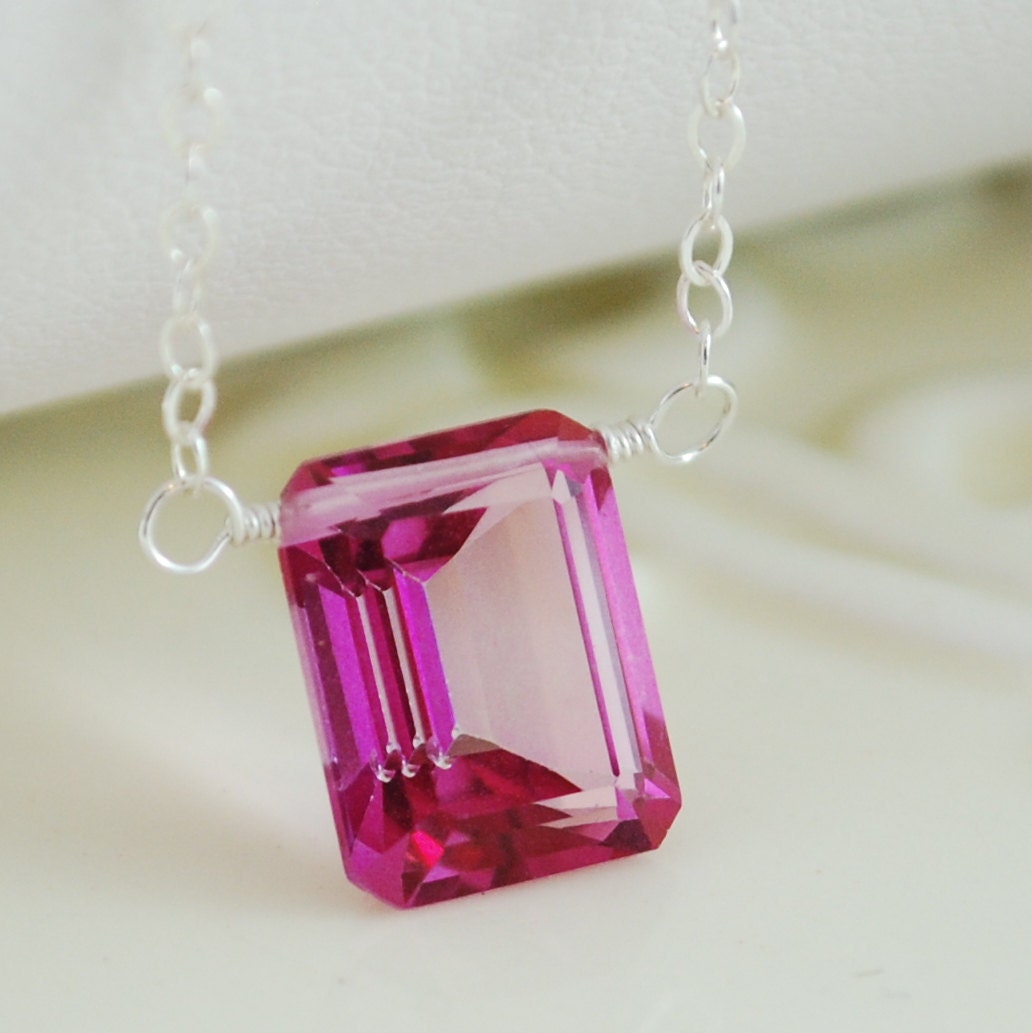 Hot pink topaz emerald cut necklace
It pairs beautifully with citrine: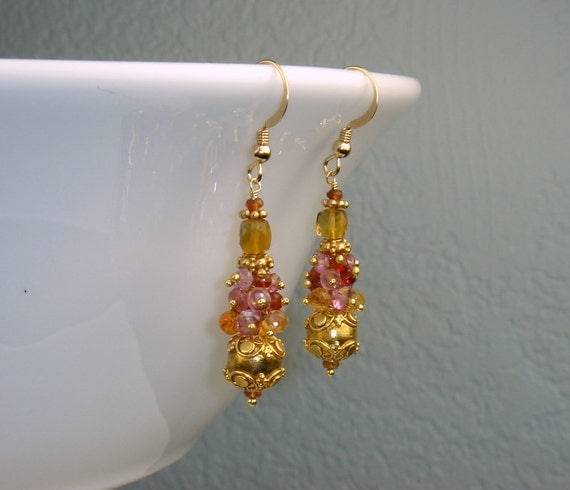 Gorgeous earrings by TaylorMadeJewelry
And I love how pink topaz complements amethyst as well: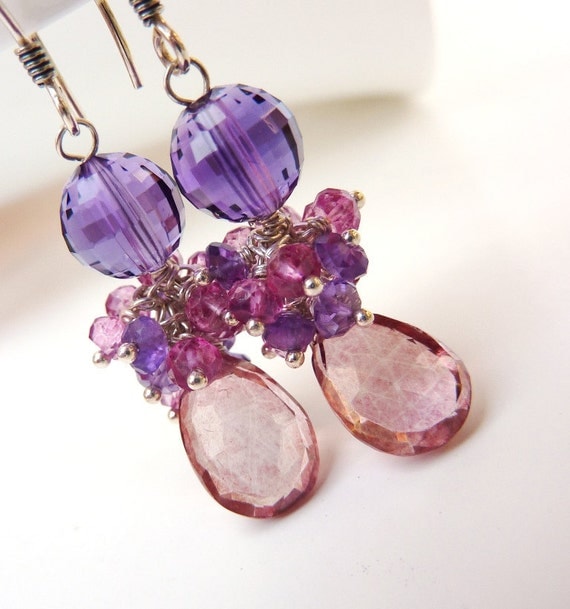 Elegant earrings by LeBijouPrecieux
And then there are the stones that make you want to cry: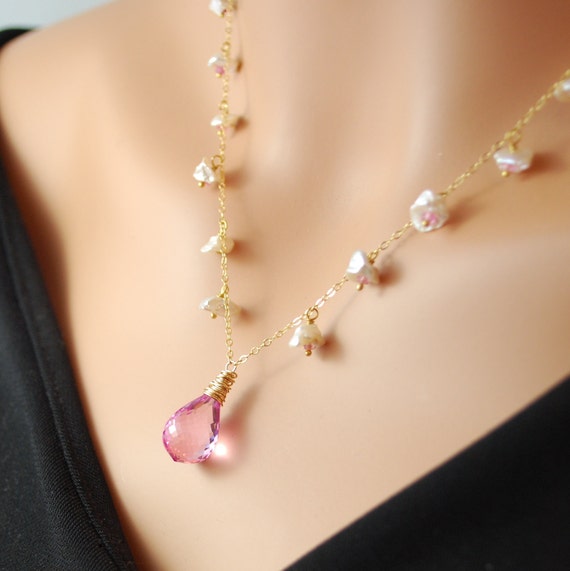 Keishi pearl necklace in gold with pink topaz focal
What is your favourite gemstone?